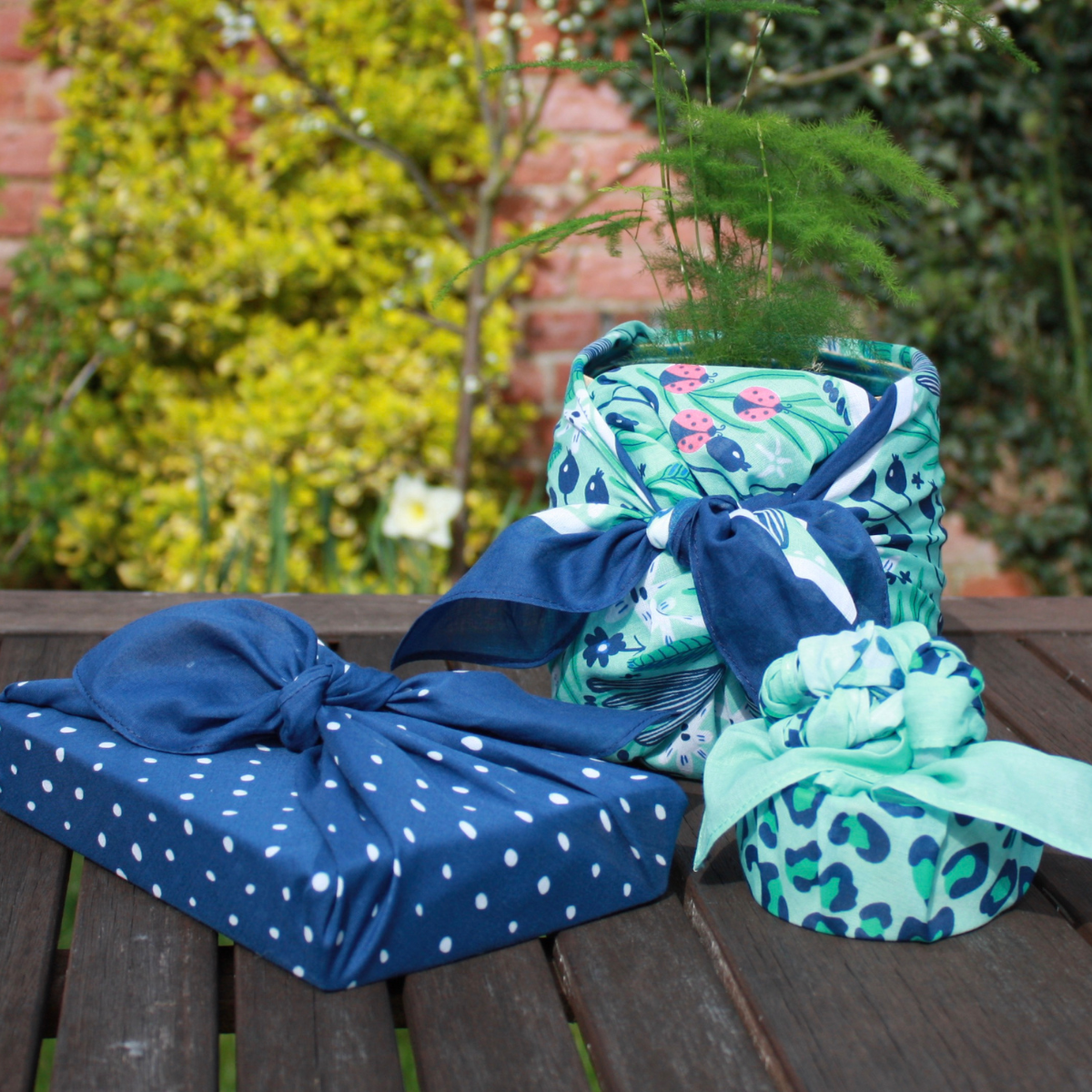 "I've never wrapped so fast or felt so virtuous doing it. Love these things"
Take a look at our FAQ...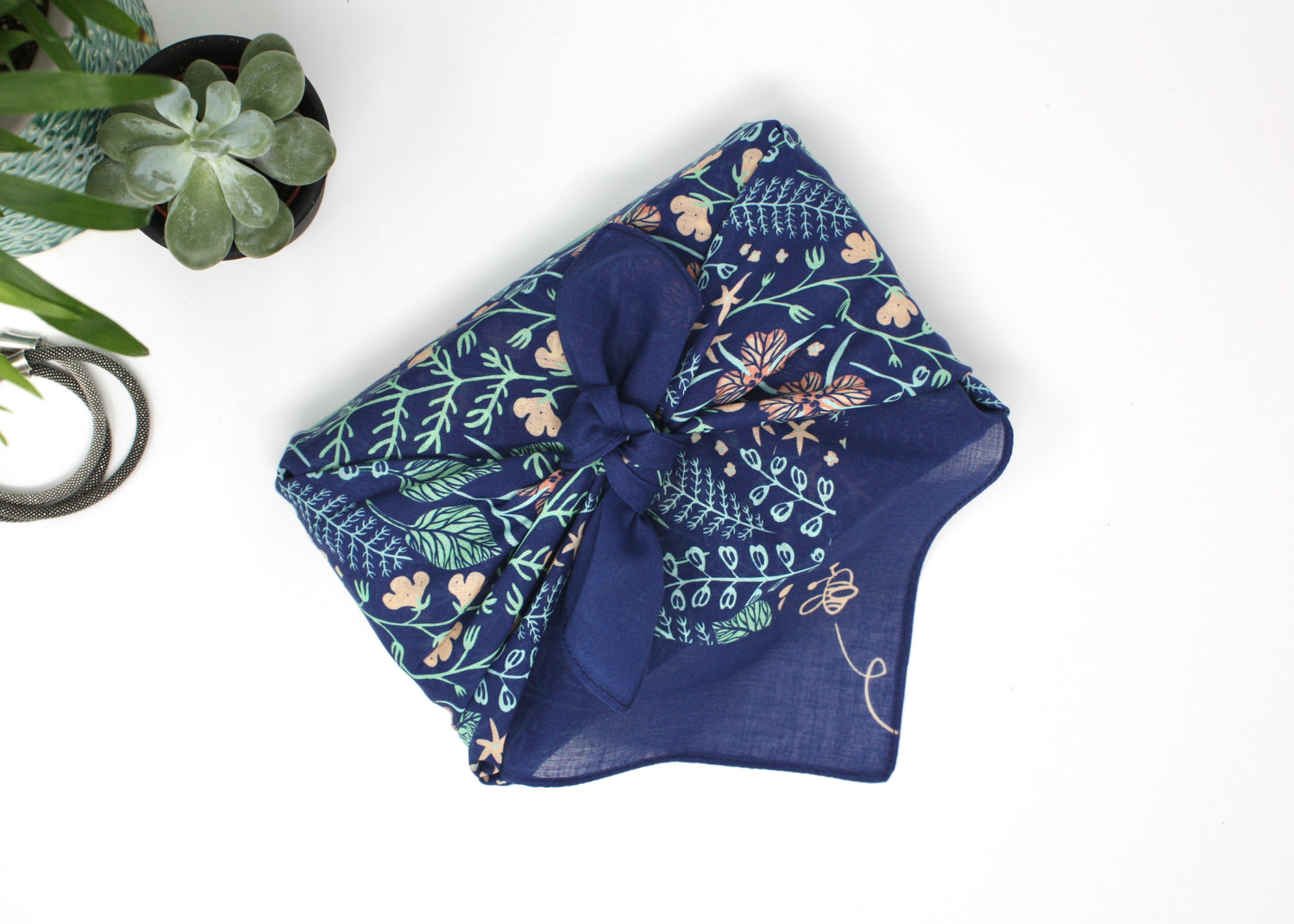 What size furoshiki fabric wrap do I need?

Kindly Yarn furoshiki fabric wraps are really versatile for different sized gifts - you can use the same size fabric wrap for a jewellery box as a book. If it's too big simply fold it smaller before you start to wrap, or tie the ends into a bow, rather than a knot.

But below is a good general size guide:

50 to 55cm fabric wraps - ideal for small to medium gifts such jewellery box, book, photo frame, wine bottle, toiletries, small items of clothing such as a T-shirt or lightweight jumper. It's also a perfect size for a headscarf or hair accessory.

80cm fabric wraps - try for larger gifts such as a toys and games, a jacket, a shoe box, or for tying into a scarf bag.

All Kindly Yarn cotton fabric wraps are woven using premium yarn that's has very long, fine fibres so the finished fabric wraps are lightweight, but a high thread count (they can appear quite sheer initially, but you'll find that when the fabric is folded and layered around a gift it's not noticeably see through) this makes them really flexible, easy to use and means they tie and drape well.

If you're using a thicker scarf, or a different furoshiki brand that uses heavier weight fabric, you may find the knots are stiffer to tie and bulkier, so you might need a larger fabric wrap to allow for this.
How do I look after my furoshiki wraps?

Crumpled fabric wraps can be steam ironed on a cotton setting.

If needed, your furoshiki scarves can be washed. A cool, gentle wash is best for keeping any fabric looking like new. So we recommend hand washing, or a gentle machine wash at 30 degrees, with similar colours.
Do you keep fabric gift wrap, or give it back?

In the UK and the West, most people tend to see fabric wraps as an extra part of the present and they're usually gifted.

Traditionally though, in Japan where furoshiki fabric wraps originated, the cloths were often expensive, hand printed silks, and gifts were unveiled by the giver in front of the recipient, so the giver kept the furoshiki.

So if you've received a furoshiki fabric wrap and aren't quite sure whether you should keep it, we'd recommend offering it back just to be on the safe side.

If you're the giver and want to keep your fabric gift wrap, you can simply explain that traditionally they're returned. Or if you'd feel a bit awkward asking for your furoshiki back, we've created some cute little notes you can include with your gifts.

Just click on the below to open your free, print at home, notes
How to wrap a book with fabric
How to tie a furoshiki scarf bag
How to wrap a bottle with fabric